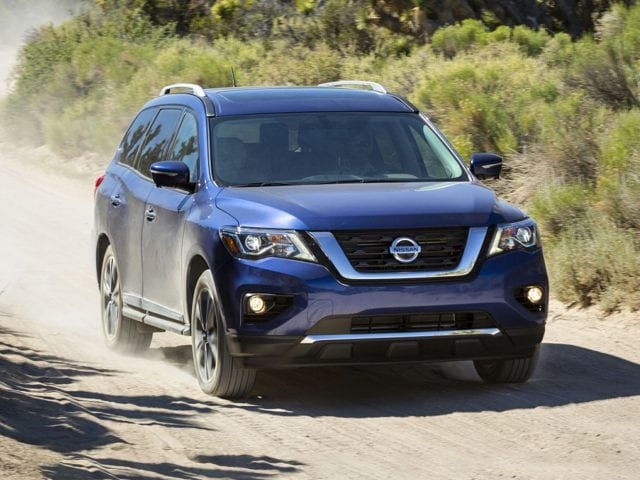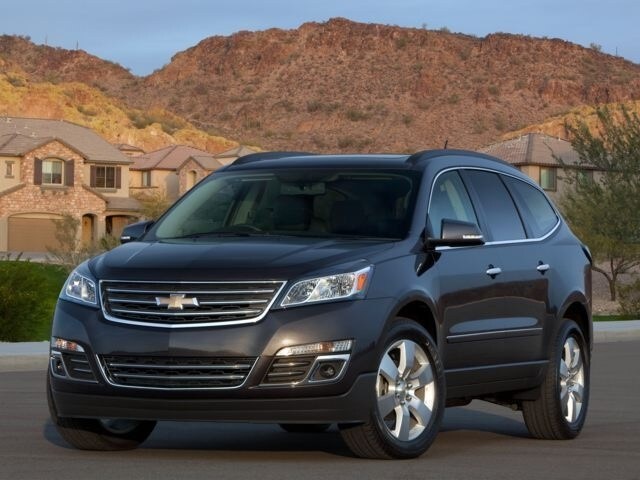 SUVs are unbeatable when it comes to popularity here in the St. Louis area, and the Nissan SUV options we have available at Auto Centers Nissan rank right up there as some of the most sought-after vehicles around. When you're looking for a new crossover with legendary Nissan quality, there's an SUV in this lineup in every size and shape, with something to please everyone.
If three rows and seating for up to seven people are traits that top your must-have list, the new Nissan Pathfinder we have in stock is the perfect option. It takes all of the characteristics you love about smaller Nissan SUVs and stretches them out to create a well-equipped, family-friendly model, with topnotch features and one of the highest towing capacities in its class.
While we know the Nissan Pathfinder is a great vehicle for our customers in the St. Louis area, we also understand there are many other SUVs offering similar amounts of passenger and cargo space for families. If you're considering multiple three-row models, let us help. We've done our research, and we look forward to showing you what makes the Pathfinder a top model for you.
The Nissan Pathfinder vs. the Chevy Traverse
Not all three-row SUVs are created equal, and the differences in quality and performance are obvious when you look at the 7-passenger Pathfinder compared to the 7-passenger Chevrolet Traverse. There are a number of areas where our Nissan family SUV comes out ahead of the Chevy model, including:
Base Model Features
Both the Nissan Pathfinder and the Chevy Traverse offer drivers the option of choosing between multiple trim levels, but drivers who prefer to shop for entry-level base models will find themselves out of luck with the Traverse. That's because the Chevy base model L isn't available on dealer lots and is something you would have to special order. Plus, even if you did order this Traverse L, you wouldn't get as many standard features with it as on the base model Pathfinder. While every Nissan Pathfinder has a long list of standard features, including a nice 8-inch touchscreen interface, the Chevy doesn't have many of the same amenities as standard equipment.
Towing
Have a boat or family camper to take on your adventures this summer? The Nissan Pathfinder has an impressive 6,000-pound towing capacity. Not many SUVs can lay claim to that kind of utility, including the Chevy Traverse, whose tow range is only around 1,500 to 5,000 pounds.
Interior Space
Overall, the Nissan Pathfinder measures a little smaller than the Traverse. The Nissan is around half an inch narrower and five inches shorter than the Traverse. This makes it easier to park and maneuver the Pathfinder, especially in St. Louis traffic. But, it doesn't mean tighter space or quarters for you. In fact, the Pathfinder maximizes its interior dimensions better than the Chevy, offering you greater amounts of headroom and legroom than the Traverse. Your backseat passengers especially will appreciate the roomier Pathfinder, which has more than 41 inches of rear seat legroom, compared to just 38 inches in the back of the Chevy.
Get to Know the Nissan Pathfinder in Person
If you truly want to get acquainted with the Nissan Pathfinder and see what sets it apart from the competition, stop by and visit us in person. Our sales team can introduce you to our full collection of versatile Nissan SUVs, including the new Pathfinder. Stop by and visit us soon on East Edwardsville Road in Wood River, and see firsthand why Nissan, and the Pathfinder, should be at the top of any SUV shopper's list.