Nissan Sentra vs. Honda Civic Sedan Comparison

The Nissan Sentra Side-By-Side with the Honda Civic
For nearly four decades, Nissan has given drivers an outstanding option when it comes to an easy-to-drive, compact sedan. The Nissan Sentra, with four doors, seating for five, and plenty of personality, has long been one of the top models we recommend to our St. Louis customers here at AutoCenters Nissan, and we're ready to introduce you to the latest version to hit our lot.
Currently in its 8th generation, the crop of brand-new Nissan Sentra models we have available have a lot to offer. Better than ever after a complete redesign and overhaul, there are three trim level options for you to choose from with this car, each one of which is powered by a 2.0-liter four-cylinder engine that's rated for 148 horsepower, 146 pound-feet of torque, and comes paired to a continuously variable automatic transmission.
As versatile and stylish as we know the new Sentra to be, we also know that it's not the only affordable compact sedan on the market competing for your attention. To help illustrate a handful of reasons why we think the Sentra should be at the top of your must-see list, we've put together this comparison page for your research. Read on and learn all the ways the Sentra is a better option for you over the Honda Civic sedan:
The Nissan Sentra vs. the Honda Civic Sedan
Fuel efficiency, capacity, and range. Both the Sentra and the Civic earn an EPA rating of an estimated 33 mpg combined, and both have a fuel tank that holds 12.4 gallons. But the Nissan Sentra manages to take you further per fill up, maximizing its efficiency better than the Civic. The Nissan sedan goes approximately 484 miles on the highway per tank of gas, while the Civic gets around 471 miles on the highway per fill up.
Size and interior space. Although similarly sized in a number of areas, the Sentra outshines the Civic in ways that make your ride smoother and more comfortable. For example, the Nissan Sentra is both wider and taller than the Civic, and it has a wider wheelbase. For you and your passengers inside, this translates to more legroom, especially in the front seat, and plenty of backseat space to keep even your tallest passengers happy.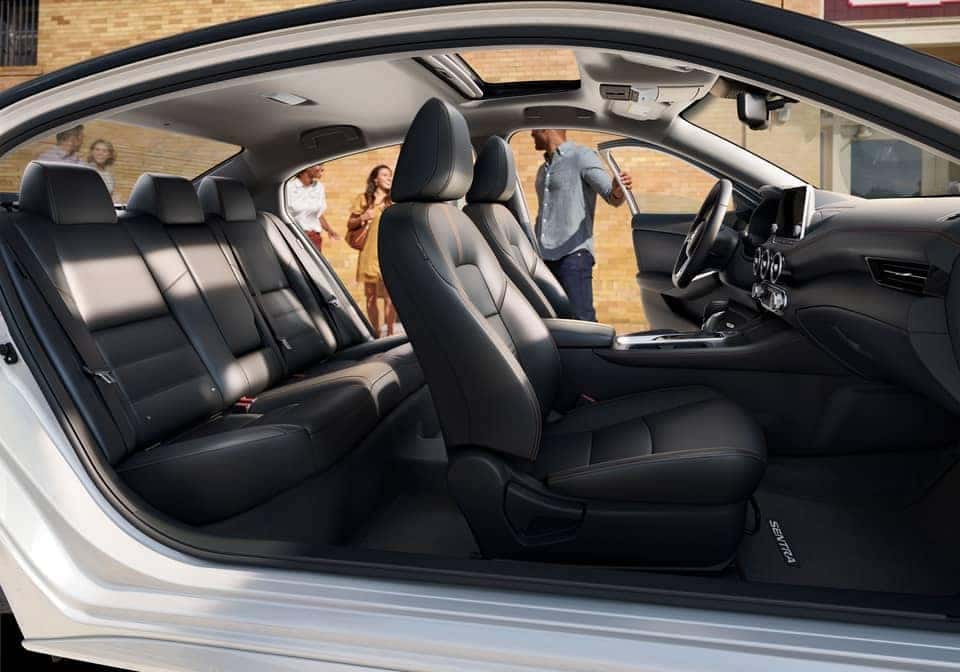 Starting price. Both of these small sedans are designed to give drivers topnotch options with a payment plan and price that are accessible to a wide variety of buying budgets. But the Nissan Sentra delivers more affordability for drivers, with a starting price that comes in less than the Civic. The Honda Civic will run you a bit more, with a price that starts at more than the Sentra.
Tech features. With a range of trim options for both sedans, and a variety of tech and connectivity features available, both of these sedans will meet your needs for communication and entertainment. But the Nissan Sentra exceeds your expectations with more features standard starting right at the base model. With its more-accessible entry-level price, the Sentra also gives you more tech standard. For example, every Nissan Sentra has a touchscreen interface and keyless ignition. But these amenities are only listed as available on upper, more-expensive Honda Civic trim levels.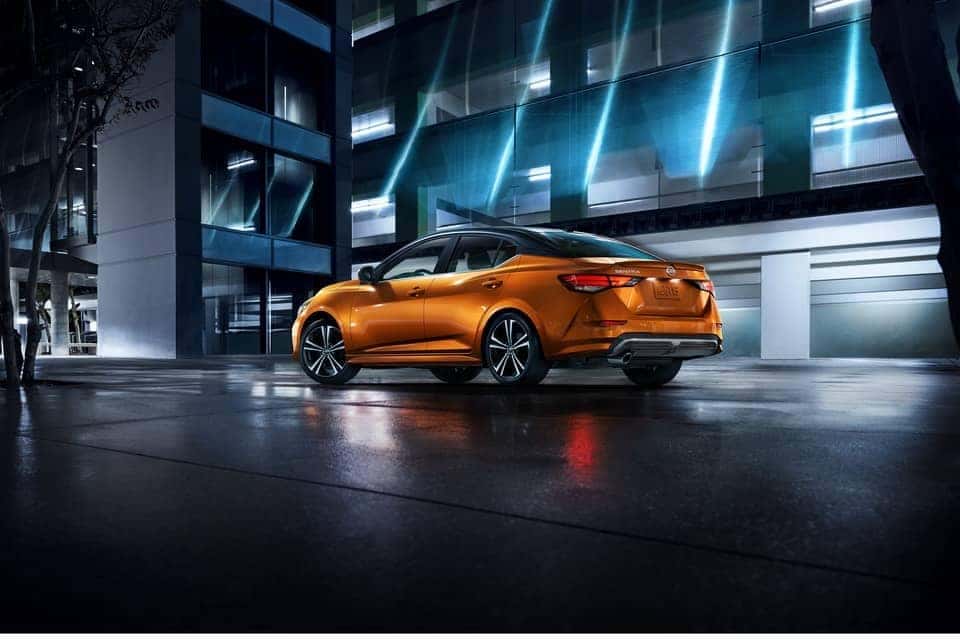 Whether you've been a fan of the Sentra sedan for years, or you're just looking at it for the first time, the newest models we have in stock have a lot to offer. Stop by and see us in person to meet it firsthand and to see everything that sets it apart from all competing sedans. We look forward to setting you up behind the wheel of this terrific sedan option soon.