Why Should I Choose AutoCenters Nissan Near St. Louis, MO?
At AutoCenters Nissan, we've proudly served the greater St. Louis area for a long time, offering a massive selection of brand-new and used vehicles to choose from backed by our Complimentary Lifetime Warranty. Need a few more good reasons why visiting us in Herculaneum, MO makes sense for your next vehicle? Consider these points:
$100 Paid for Friends & Family Sales Referals
Active Local Community Sponsor & Donor - Just Ask!
Complimentary Lifetime Warranty
AutoCenters Nissan offers a complimentary Lifetime Powertrain Warranty on select new and qualified used vehicles. It's part of our exclusive Loyalty Program!
30-Day Return Promise
Available with the purchase of New Nissan ONLY
Excludes Dealer Trades, GTRs, Ariyas, Zs, and Leafs
Customer must sign and agree to ALL terms of this policy
No charges shall be incurred by the customer unless A.) Cosmetic damage, mechanical repairs/or our refurbishing due to customer negligence. B.) Excessive mileage: We will repurchase the new Nissan back with daily mileage less than 25 miles per day. Miles in excess of 25 miles per day will be deducted from the buyback amount at the rate of $1 per mile.
Customer will be refunded the vehicle purchase price only, not included or limited to Tax, Title and License Fees, Processing Fees, Addendum Products, Trade In Equity or Trade Over Allowance.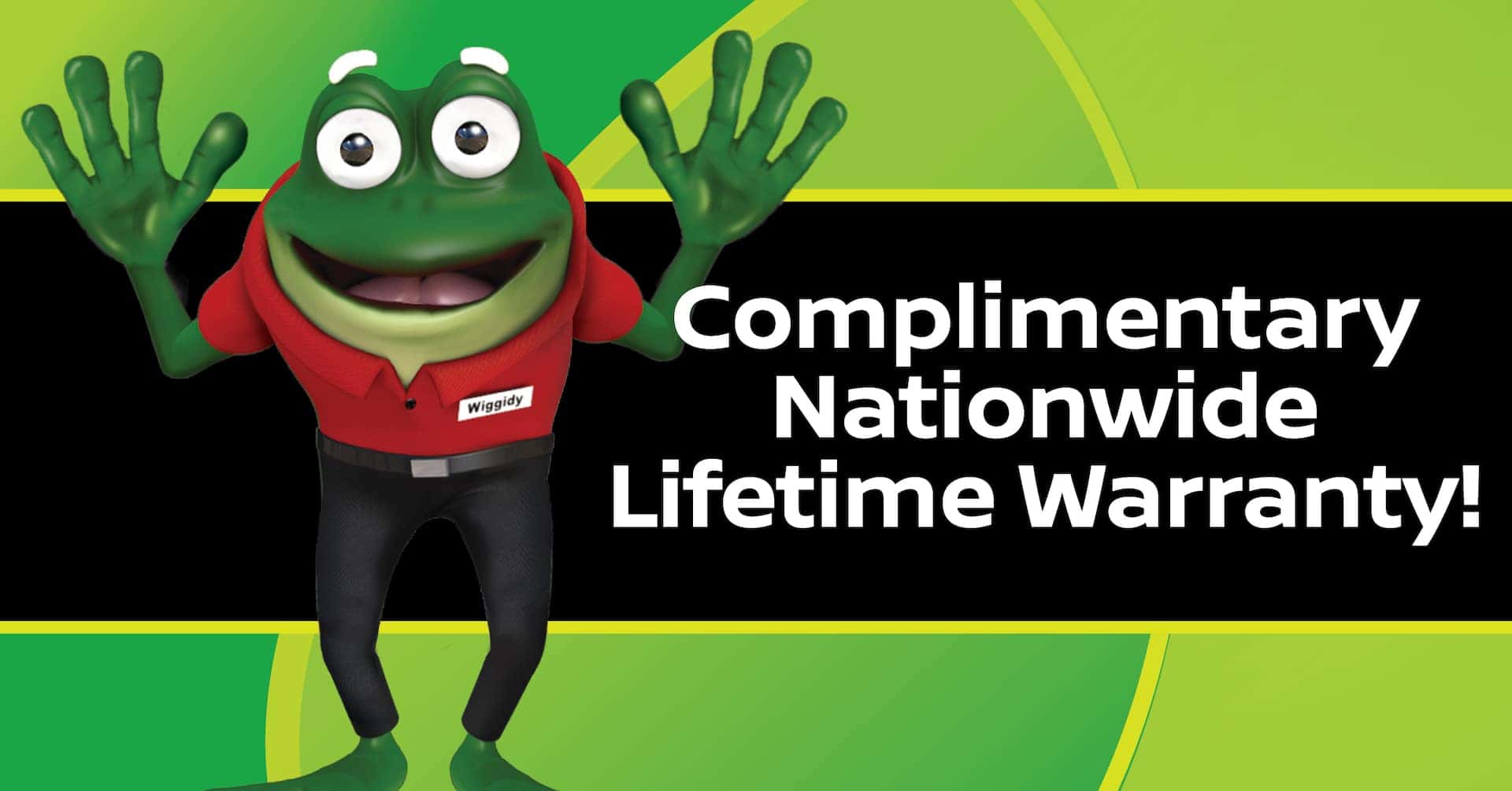 Our Reviews
Kamal is the best, he is very professional with outstanding customer service. Kamal is really good at focusing on what the customer needs and requires. Kamal helped me get my son his first car.
Everything was great the whole staff was very kind and knowledgeable I would highly recommend them
Amazing customer service and really helpful and very knowledgeable person. I'm definitely coming back and purchasing another vehicle from him !
Very respectful guy helps you with anything car related would 10/10 recommend buying a car with kamal!
Amazing people and respectful. Bought a car here. Would recommend coming here. Vehicles here are amazing
The dealership is a great place Kamal helped me so much. Great salesman will not let you down. Honestly best dealership experience ever.
Nice and respectful gentleman. Helped me and my wife out greatly. Made things easy and simple
I like the service here and great cars. Also kamal abdullahyev is a great salesmen
Quality dealership who helps you pick the right car for you without rushing you into a car just for sales. Kamal helped my dad get the truck he wanted, and was able to speak with him in Turkish since his English isn't too good. Very kind and humble guy who didn't try to upsell a trim he didn't need and got what we need for work. Highly recommend him if you want to find a car or truck.
Highly recommend Nissan AutoCenters and individually Kamal. They made the buying process super easy and helpful.
Buying a car from here was so painless and easy! Brad did such a great job finding everything I wanted and needed in a car and the rest of the staff was friendly and happy to help! Highly recommend 👍🏻
Kamal helped me with buying this beautiful car! Whole staff was wonderful and my experience was great. I flew in from Chicago to pick up my car and Kamal came to the airport to pick me up and made sure the whole process was as seamless as possible. I would definitely recommend him and this dealership!
My salesman, Christian, was GREAT to work with. He really listened to what I was wanting and found me the perfect car! Highly recommend him as your salesman and NIssan dealership.
Christian Garn was amazing to work with. We will always shop Auto Center for all of our cars!
Top notch service, I HIGHLY recommend!!! They were head and shoulders above the dealership located on South Lindbergh.
Very friendly, very clean, very close to my location. Love this!
We had a great experience with Dawson (Sales Representative). He was able to help us and made it possible for us to bring the 2018 Jeep Wrangler home! Would definitely recommend Dawson as your salesman if you're in the market for a new vehicle!
I had a wonderful experience with my sales associate Bradley Berry. He was extremely kind and helpful as I was a first time buyer. He answered all of my questions and followed up with me to ensure my satisfaction. He truly made this process as easy and painless as possible.
Super sufficient with response information and timing. Very consistent and professional. Great experience definitely recommend it highly.
The experience at Autocenters Nissan is always a great. One of the best things I enjoy is being able to relax in the waiting area and enjoy a free coffee. Again top notch service!!! Thanks, Guys
I had an amazing experience purchasing a car from this dealership. My sales agent was August and he's been amazing. I left with a deal that I felt comfortable with and even weeks later when I had a question he was able to take care of me! From the moment of purchase until getting my title in the mail the customer service has been exceptional! I went to get my car serviced and Justin P. was so thorough and considerate. He made sure my car was serviced adequately and in a timely manner. The service team vacuumed and put plastic and paper down to prevent my vehicle from getting dirty. Overall if you looking for a car and want to make sure you're buying a quality vehicle backed by people who treat you great and willing to correcting any issues, shop at Nissan Auto Center- Herculaneum. You won't be disappointed 10/10
Purchased a very nice Chevrolet Camaro for my son from Auto Centers Nissan. Christian and Kyle did a great job working with me on the deal!
Very clean and friendly place.
TOP NOTCH!!! If I could give 6 stars I would! I received a recall notice and tried to schedule with Suntrup Nissan on Lindbergh is So County - what a nightmare. This is where I'll be bring my car from now on. Oil change, etc!
The AutoCenters Nissan Difference
With a wide selection of cars, SUVs, and pickup trucks from one of the most world-renowned automotive brand names around, AutoCenters Nissan invites you to get to know our team a little better and see everything we have to offer to help you make the most out of your vehicle shopping and ownership experience. Browse online and visit us in person to discover what other drivers in the area already know - that we're your best local choice for a full-service, one-stop, automotive experience.
There are many reasons why people in Herculaneum have made us a top dealership choice in the area, and we're excited to help you find your next set of wheels. Browse available, brand-new vehicles from Nissan, or take advantage of our impressive selection of pre-owned vehicles and deals. Whichever route you choose, our team is here to help you with the expertise and high level of customer service you deserve, every step of the way.
AutoCenters Nissan's Commitment To Customer Service
As you can see from the large assortment of models and styles available, AutoCenters Nissan separates itself from other automotive dealerships in the St. Louis area with selection and variety. But that's not all that separates us from your neighborhood car lot. We focus our customer service on four main principles, which help us hone the areas of focus and provide a topnotch experience for all our customers.
We Have The Low Prices On New Nissan Models - Our Up-Front Price Guarantee
We remain committed to offering St. Louis drivers the best prices around on new Nissan cars, trucks, and SUVs. This includes transparent, honest pricing up front, and a rotating selection of hard-to-beat incentives and deals.
Applies to New Nissan Inventory ONLY.
Must be In Stock "like" Inventory
AutoCenters Nissan must retain the right to purchase said vehicle at same price from said dealer.
Wide Selection of Used Cars
As you can see in the evidence above, our selection of available, brand-new Nissan models is unsurpassed in the area, and we pride ourselves not just on our new model collection, but also the selection and affordability of our used car options. We have over 500 to choose from!
Online Pre-Approval
Using our confidential, convenient, user-friendly online application, you can get pre-approved online in under 60 seconds. Streamlining the whole process and making it easier than ever to finance your new vehicle, this process can save you hours sitting in the dealership filling out paperwork.
Easy Trade-In Value Process
Trading in an older model to use the value towards your next purchase? Take advantage of our "Guaranteed Trade Offer" tool. Using details about your current ride, we'll send you an estimate of you trade-in value in just a few seconds right on your phone. You have the option to lock-in a guaranteed offer without visiting our location too!
AutoCenters Nissan - A Member of Your Community
For an automotive shopping and ownership experience unlike any you've ever had before, working with us is an easy decision. But we want you to know that we're much more than just a dealership. We're also your friends and neighbors, who work and live here just like you, and we want only what's best for our community. That's why we support many local charitable and nonprofit organizations, with our AutoCenters Nissan sponsorship, which includes a monetary contribution for eligible charities. Learn more about what we do for local organizations through this unprecedented program, by reaching out to us directly.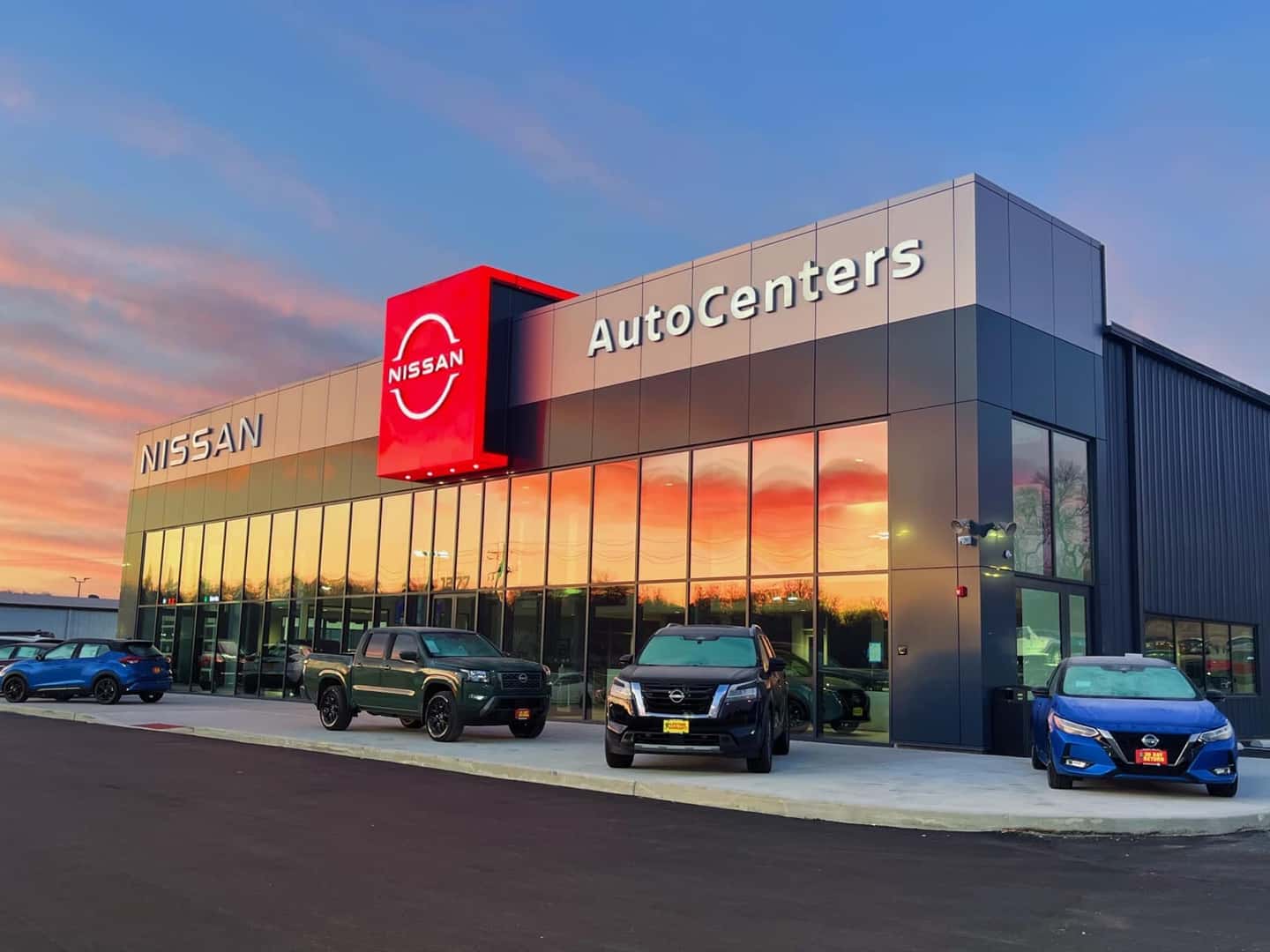 AutoCenters Nissan - A Dealership with a Mission
At our dealership, we strive to provide our customers with a thoughtful, courteous, expert dealership they can count on for all their automotive needs. Your entire experience with us is informed by our mission statement, which guides us through every relationship we have with St. Louis drivers.
AutoCenters Nissan will provide a different and better way to buy a Nissan with a fun, low-pressure environment. All customers will be treated with respect whether they choose to buy or not, and they will be given a value of their trade, and price for any vehicle up front. We will buy back any new Nissan we sell, for any reason within 30 days, no questions asked.
In fact, not only do we stand by our mission statement in all of our day-to-day interactions, we also follow a strict employee pledge, which promises to always have your back in everything we do:
"As an Employee of AutoCenters Nissan, I am fully committed to giving EVERY CUSTOMER, with NO EXCEPTIONS, a positive and memorable experience that exceeds their expectations. I will do at least one thing for every customer that is truly unique and unexpected.

I will treat every person, both co-workers and customers, as I would like to be treated. I understand that the manner in which I act and ethic that I display create the reality in which others view the AutoCenters family and myself."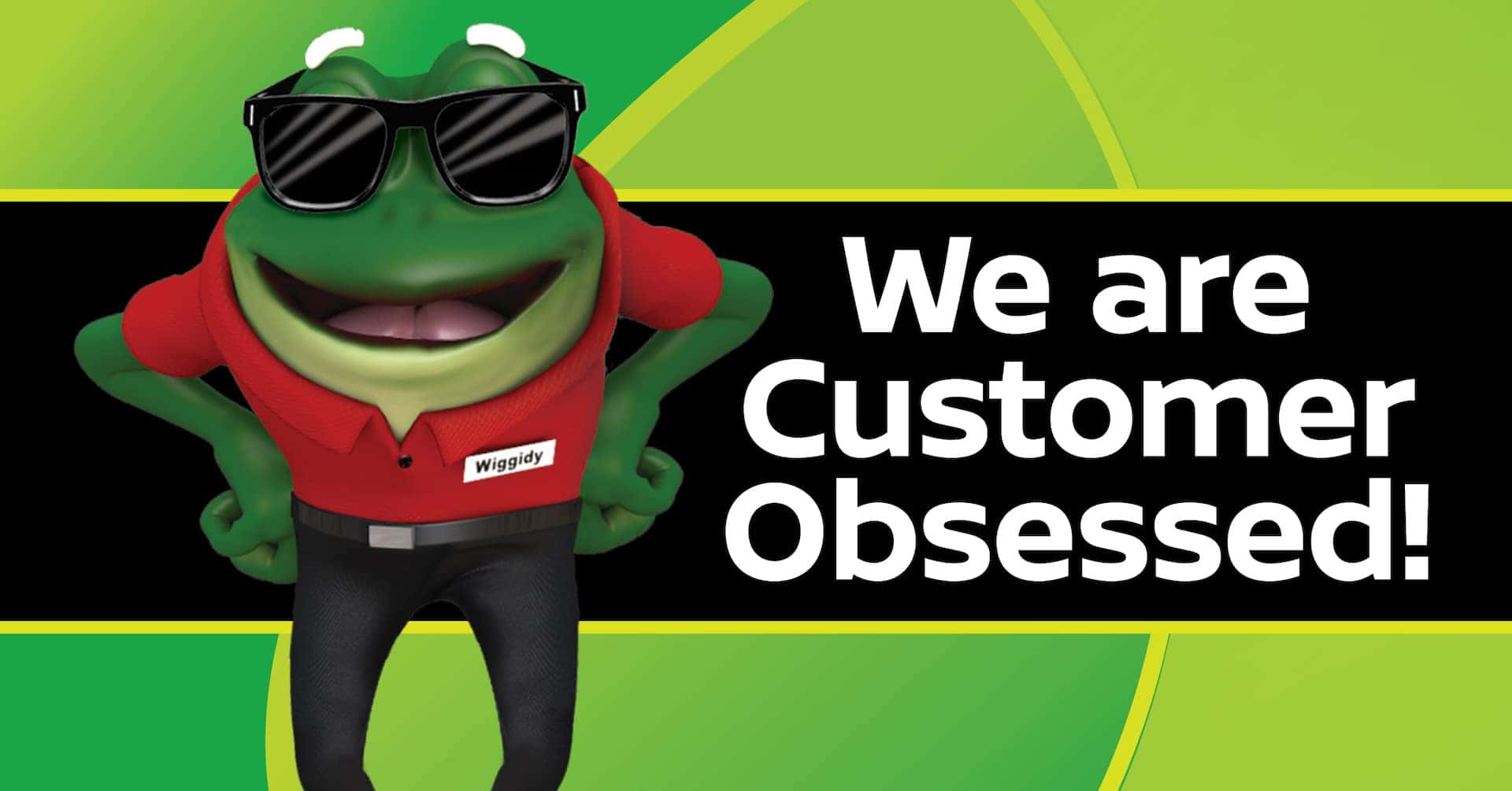 New Nissan Vehicles Available near St. Louis
Generations of drivers from St. Louis have chosen Nissan above other brand names for decades. The Nissan company, which first debuted globally in 1935 and came to the United Stated in 1959, delivers high-quality, stylish vehicles in a variety of sizes and shapes, with something for everyone.
Regardless of whether you're looking for a three-row SUV for family road trips to St. Louis, or you need an easy-to-drive sedan with all-wheel drive for commutes, there's a Nissan in our collection that will exceed your expectations and satisfy your needs.
If you're searching for a new vehicle and you want something that delivers the best quality, reliability, and style, we invite you to take a closer look at our assortment of new Nissan models, which includes popular options such as:
Nissan Sentra: Our compact sedan with seating for five that's perfect for commutes and carpools.
Nissan Altima: A perennial favorite with drivers everywhere, this midsized sedan has available all-wheel drive, making it perfect for commutes in all sorts of weather conditions.
Nissan Maxima: High-end luxury and eye-catching style are two defining characteristics of this sedan, which offers the performance and handling that drivers love.
Nissan Rogue: One of the most popular SUVs available today, this stylish and easy-to-drive crossover has spacious seating for five and the features you want.
Nissan Pathfinder: When family needs dictate the necessity of a third row of seating, this spacious SUV is ready to step in.
Nissan Frontier: A stylish, light-duty pickup truck that's perfect for hobbies and family rides.
Nissan Titan: Powerful and up for anything, this full-sized truck is a versatile and capable option for any driver.
Plus, much more. Allow our team to tell you more about the extensive list of available, new Nissan models and to help you narrow down your options to the perfect fit.
Pre-Owned Vehicles with Value
While our collection of new Nissan models offers something for everyone, we also know that many savvy shoppers in our area prefer the value and savings they can get with a pre-owned vehicle. We offer a selection of great, used models to choose from, with personalized payment options that work for any budget. We average over 500 pre-owned vehicles at any given time!
To that end, you can not only find a selection of quality, pre-owned versions of all your favorite Nissan models here in Herculaneum, but you can also discover an assortment of used models from all other major brands.
We look forward to working with you soon to provide you with a thoughtful, professional vehicle shopping experience and to support the greater St. Louis community in any way we can.