Compare the Nissan Altima to the Nissan Maxima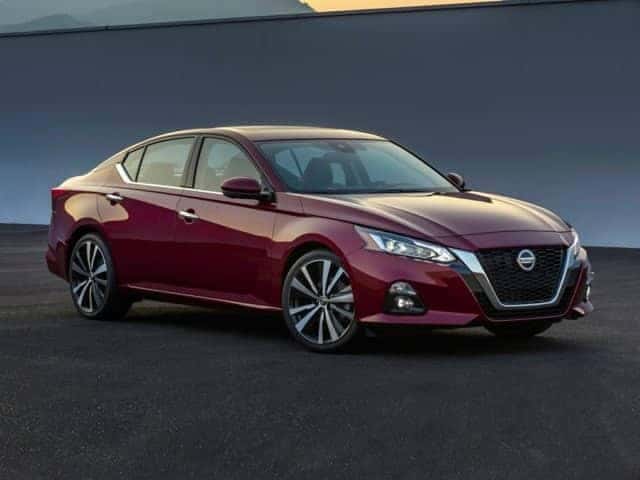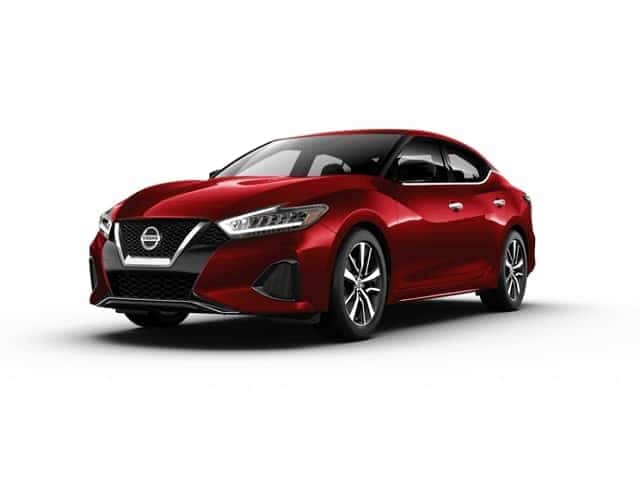 The Nissan Altima vs. the Nissan Maxima – Two Great Sedans, But Which One is Right for Your St. Louis Commute?
The Nissan car company has been producing the vehicles drivers around the globe appreciate since 1928. Part of their incredible lineup is two topnotch, stellar sedan options, the Nissan Altima and the Nissan Maxima. These two cars are proof that, while choosing Nissan is an easy decision, picking which Nissan model you want is a little more difficult. At Auto Centers Nissan, we're here to help.
We have a nice selection of both of these impressive, five-passenger models in our collection on McNutt Street. Conveniently located for drivers throughout the greater St. Louis area, our inventory of these popular sedans offers a range of trim level and features options to choose from.
If you need a little help choosing which Nissan sedan is best for you, read on to see our in-depth analysis of these two cars next to each other. Then, stop by and visit us in person in Herculaneum, MO to meet them both in person, take them for a test drive of your own, and decide for yourself which one is the one you want to take home.
The Nissan Altima and the Nissan Maxima, Side by Side and By the Numbers
Why shop with us?
The Nissan Maxima is the sportier of these two similar sedans. As such, it comes powered by a standard V6 engine that puts out 300 horsepower and 261 pound-feet of torque.
Meanwhile, the Nissan Altima is more conservatively powered, but it offers two great engine options instead of just one. St. Louis drivers who go for the Altima get either a 188-horsepower four-cylinder engine or a turbocharged four-cylinder that's rated for 248 horsepower.
All-Wheel Drive
The Altima recently added all-wheel drive to its list of available features. This makes it one of the rare non-luxury sedans to offer all-wheel drive to our customers.
The Maxima, on the other hand, with its more powerful powertrain, is strictly a front-wheel drive sedan.
Interior Passenger Space
Both models offer very similar interior dimensions for the care and comfort of you and your passengers. They are nearly identical in terms of headroom and legroom. However, the Altima offers a couple extra inches side to side for shoulder and elbow room, while the Maxima has more legroom to stretch your legs out in, especially in the front seat.
Standard Features
The Altima offers St. Louis drivers an incredible roster of standard amenities that includes Apple CarPlay and Android Auto smartphone integration, multiple USB ports, and satellite radio.
The Maxima, however is considered the more upscale sedan option, and it has a slightly longer list of standard features to go with it. Look for all of the same features as the Altima and add on such things as standard power-adjustable front seats, adjustable driving modes, and a standard leather-wrapped steering wheel.
Cargo Space
Both of these Nissan cars offer drivers a cavernous amount of cargo storage in a spacious trunk. However, the Altima trunk can hold 15.4 cubic feet of gear, while the Maxima trunk accommodates up to 14.3 cubic feet. Both cars have standard split-folding backseats, however, making it easy to squeeze in even more cargo when needed.
Test Drive Your Next Car in Person Near St. Louis Today
Now that's you've read all about these two models, it's time to experience the thrill of driving them in person. We're open Monday through Saturday every week, with late evening hours until 8PM a lot of days, and we can help you get to know both of these cars a little better.
Visit us in person soon and test drive the Nissan Altima and the Nissan Maxima, and choose the perfect sedan to go with all your driving adventures.