Brake Service Repair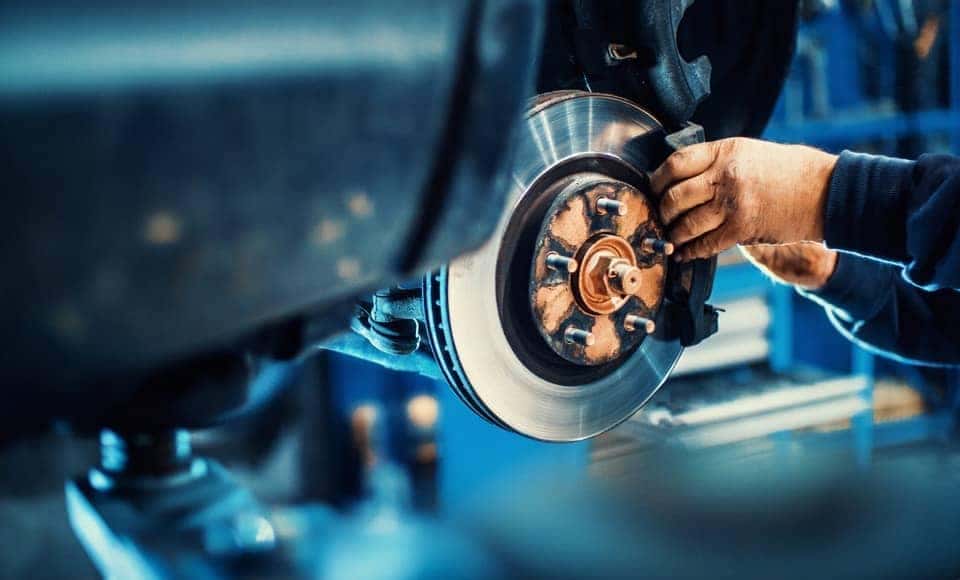 Full-Service Nissan Brake Repair and Replacement in Herculaneum, MO
The brakes on your vehicle play a key role in keeping you safely on the road and helping you, and your family, arrive safely at your destination. They also may be one of the most overlooked parts of your vehicle, as we typically don't think about them very much until there's a problem. But whether you're the type of driver who likes to get your brakes inspected regularly, or you've just heard a telltale squeak and need to get them checked out right away, you can count on the brakes specialists at AutoCenters Nissan.
The technicians in our Herculaneum service center are automotive specialists, trained and certified to perform expert maintenance on every Nissan model in our collection. This includes your routine oil change, regularly scheduled tire rotation, and, of course, your occasional brake inspection, repair, and replacement.
Not sure if it's time to get the brakes on your vehicle inspected or replaced? We've compiled a brief list of signs to be on the lookout for, beyond the dreaded squeak that we've come to associated with brakes in need of service:
Spongy or slow response feel when applying brakes
A grinding sound when brakes are applied
Red or amber warning light indicator on your dashboard
Not only can our technicians help you with any and all of these symptoms on a high-quality Nissan model, we can also perform essential brakes service on any make and model. We also provide convenient, online scheduling, which allows you to pick and choose the best time to bring your vehicle in to see our brakes experts.
Schedule an appointment online soon and let our team assist you with all your automotive maintenance needs. We look forward to helping your vehicle run great for a long time.