New Nissan Trucks Near St. Louis, MO
Renowned Nissan Quality is Standard with Every Pickup Truck in Our Collection
With the versatility of a pickup bed for cargo storage and a towing capacity that makes quick and easy work out of the heaviest jobs, it's easy to see why so many drivers from St. Louis to Festus prefer the pickup truck style of vehicle over others. Whether you're looking for a new truck for work or for play, AutoCenters Nissan can help. We have a great selection of trucks in stock and, best of all, our trucks are Nissan trucks, which means they have the truck qualities you want with the Nissan craftsmanship you love.
Shop Our Nissan Truck Inventory
Nissan Trucks – Three Different Models with Unique Personalities and Abilities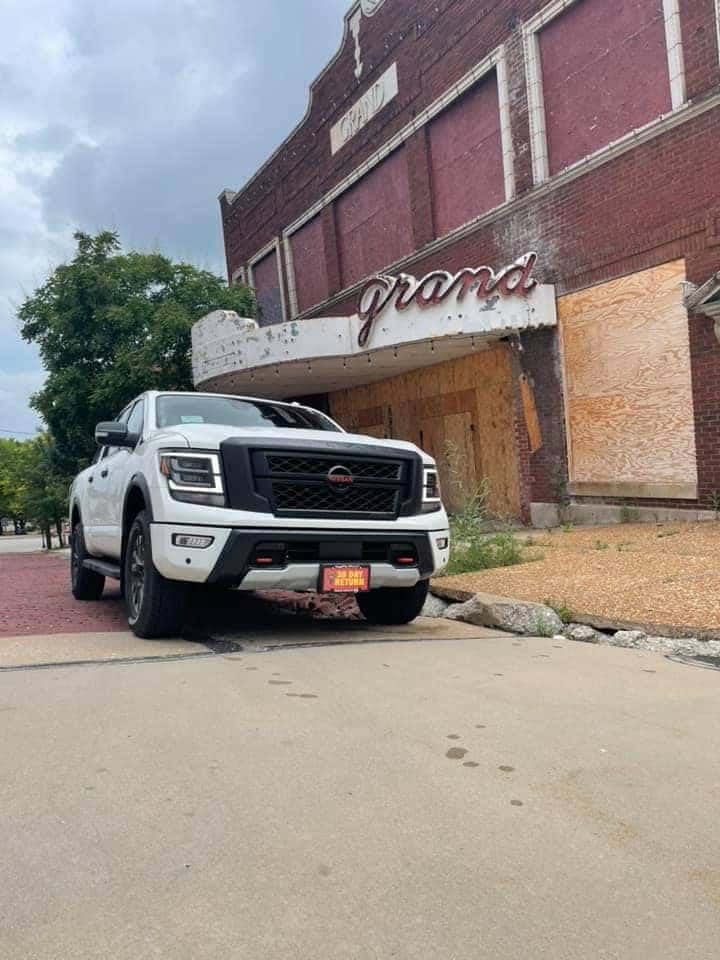 Within our collection of world-class pickup trucks from Nissan, our customers get three great choices to pick from. The
Nissan Frontier
kicks the collection off with two great cab styles and an easy-to-drive personality, and the lineup gets bigger and tougher from there.If you're interested in picking up a top-quality pickup in the Mehlville or Oakville area, allow our team to tell you more about the entire collection, and then stop by to see us in person for a test drive. Options include:
Nissan Frontier – Our smallest truck, this light-duty model is no lightweight with standard V6 power and the features our customers want.
Nissan Titan – Need a little more oomph and a higher towing capacity? This full-sized model is ready to step in, with multiple configurations for cab style, trim level, and more.
Nissan Titan XD – Our most capable pickup that packs a punch with high tow ratings and the power our customers need.
Nissan Frontier
First debuting back in 1997, the popular Nissan Frontier was recently redesigned and overhauled. Current, third-generation models offer a beefier and more rugged exterior than ever before, and they have a higher towing capacity than ever, with more than 6,700 pounds available. For drivers who are interested in pickup style in a size that's easy to park, the Frontier is a great option. It has nice power from its standard V6 engine, offering 310 horsepower and 281 pound-feet of torque, and it comes a choice of three trims, two cab styles, and two bed lengths.
Nissan Titan
When you need a higher utility and more power from your pickup, the Nissan Titan is ready to step in. Great for family trips with the RV or work tasks towing heavy tools, the Nissan Titan is powered by a standard V8 engine that offers a robust 400 horsepower with 413 pound-feet of torque. As with the Nissan Frontier before this, the Titan is also available in multiple trim and cab style options, and you can look forward to an increased towing capacity of 9,310 pounds. The Titan is a rare full-sized truck that offers power and utility and is backed by the world-class materials and reliability of Nissan.
Nissan Titan XD
Our strongest and most capable pickup, this model fills a nice niche for drivers who need more strength and utility than the average full-sized truck, but not quite the same level that's found on heavy-duty commercial-grade models. Available only as a crew cab, the Titan XD gets its power from the same 400-horsepower V8 system as the traditional Titan model, but it increases your maximum tow rating to nearly 11,000 pounds. It also has several great and well-equipped trim options you can consider, to help you get the features you want.