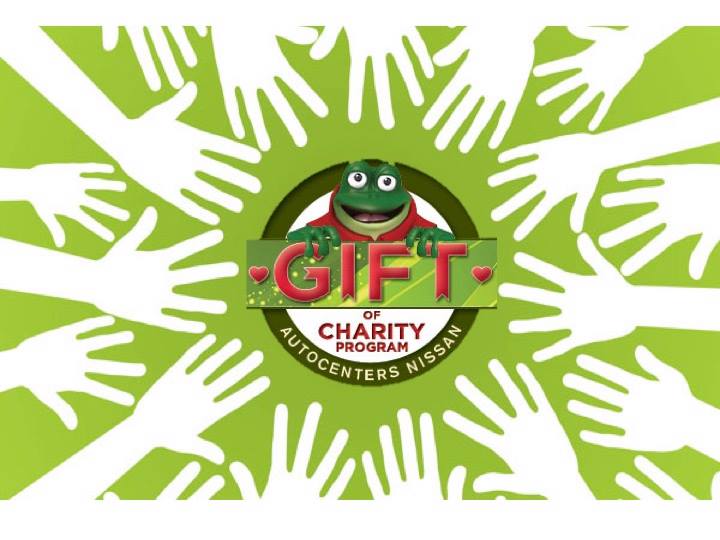 AutoCenters Nissan initiated a giving campaign to bring additional attention and resources to charities providing services in the St. Louis Area. Any non-political charitable organization with a qualifying IRS 501c3 designation is eligible to participate or be considered for support as part of this program. 
View our current & past Charity Winners below the list of rules!
Full Rules:
In 2015 AutoCenters Nissan initiated a program designed to support our community the way you all have supported us! Now continuing in 2019, any non-political charitable organization with a qualifying IRS 501c3 designation is eligible to participate or be considered for support as part of this program.
The quarterly (every 3 months) outreach program by AutoCenters Nissan will award Facebook nominated qualified charities a '$500' gift as follows:
1. Check for $500
2. Logo placement and/or recognition within the website.
The quarterly outreach program will operate as follows:
1. Charity must be nominated on the AutoCenters Nissan Facebook site each quarter.
2. Charity nominations are opened on the 1st of the month at and closed on the 15th of each quarter at 11:59pm CST. Only 1 nomination (comment on the post) is needed. 
3. Voting is opened the 16th at 12:00am CST and closed on the last day of the month at 11:59pm CST.
4. You may vote for your charity once a day, every day until the contest ends.
5. A charity is limited to 1 award through any 1 year period.
6. AutoCenters Nissan will retain the right to 'approve' or 'disapprove' of any displays, text, writings, logos, or references to the charity that would be presented for support or placement on AutoCenters Nissan associated sites or locations.
7. Charity or organization must provide proof of 501c3 charity if applicable. Provide hard copy to dealer at time of award.
8. AutoCenters Nissan reserves the right to change or cancel this program at anytime.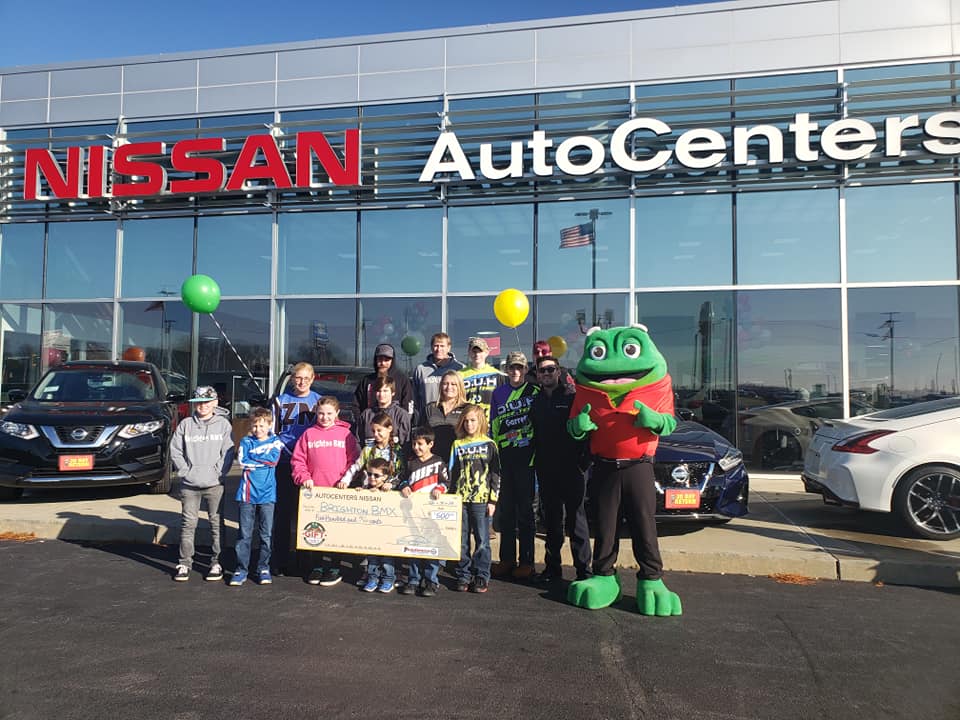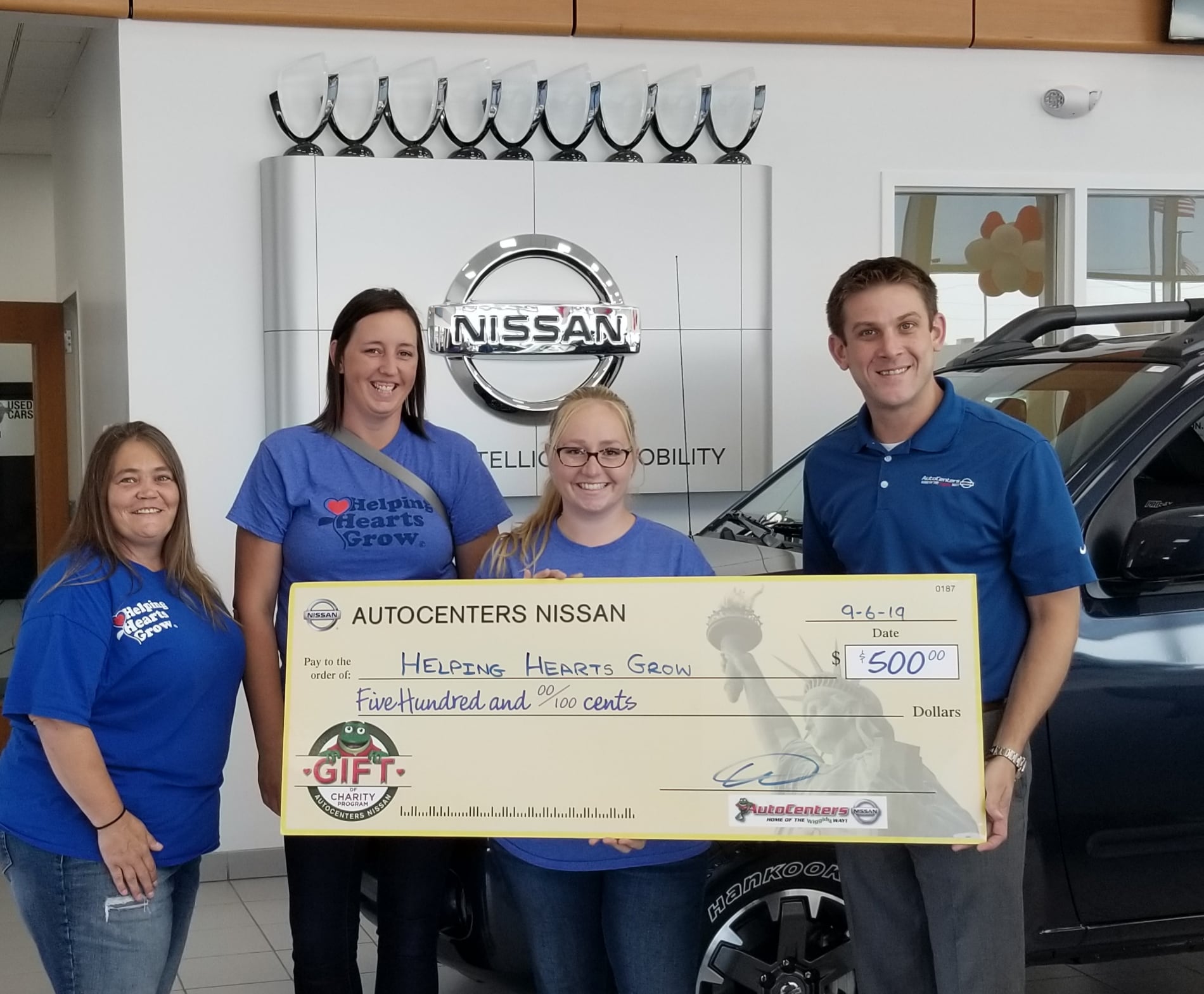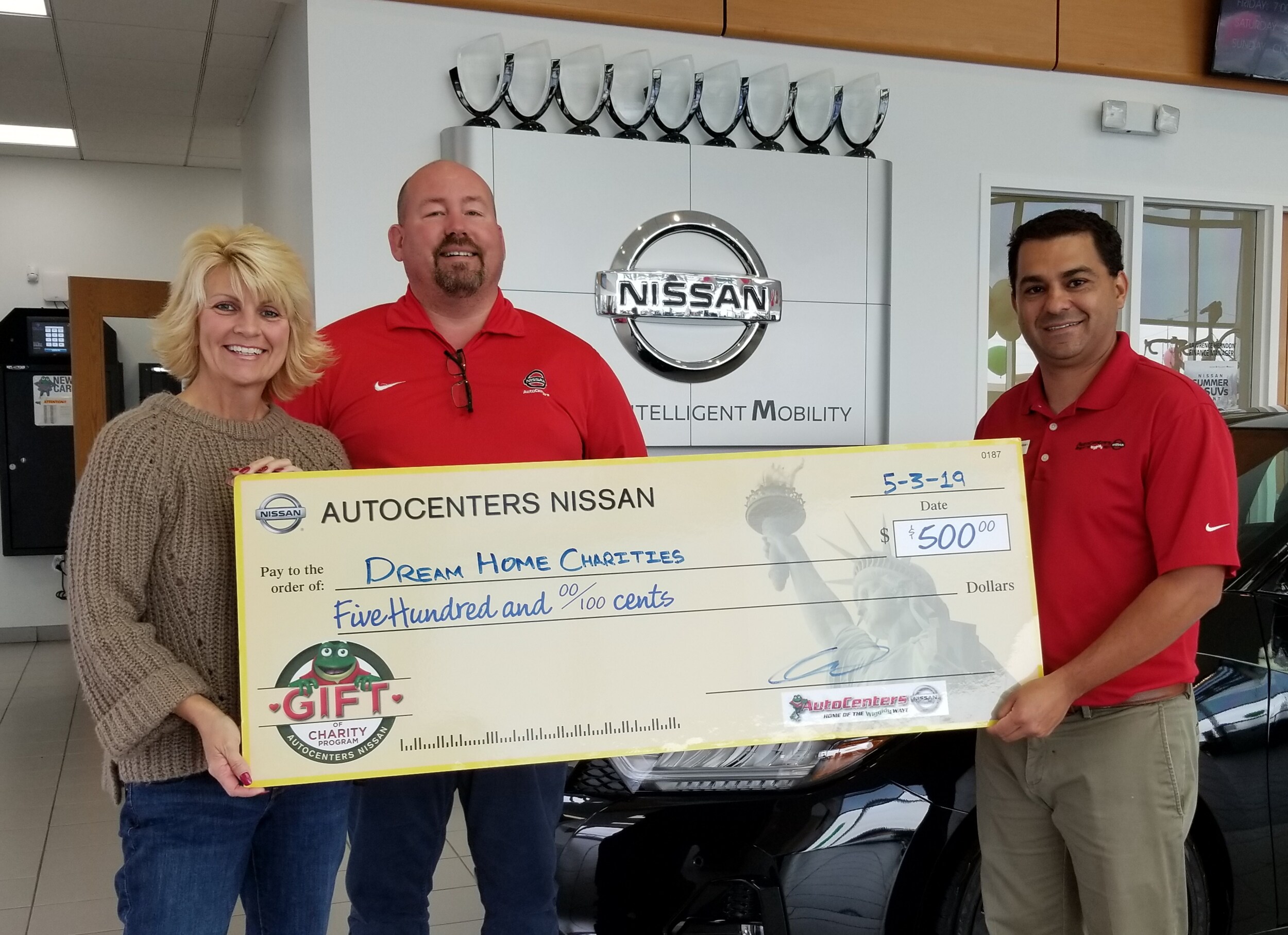 Award Determination:
1. Based upon votes place in support of the nomination of Facebook
2. Vote count is based upon votes received from the 16th of the month to the last day of the month.
3. Ultimate decision of monthly winners is determined by the management or staff of AutoCenters Nissan and will be approved or disapproved within 72 hours of contest's end.
4. The winning organization or cause can receive payment within 5-10 business days after the close of voting.
5. Once votes are tallied, winner will be notified via Facebook message and should contact dealer to set date and time of giveaway
AutoCenters Nissan is hoping that this effort will allow a variety of groups and organizations to get recognized for their hard work and dedication to our community. We sincerely hope that all area charities will participate and reap the benefits presented within this program. Contact us at 866-796-8835 for more detailed information. Click the button below to vote on our Facebook page today!
Allison's Angel Gowns take gently used wedding gowns, and transform them into beautiful gowns for angel babies. Their gowns come in 4 different sizes to fit from the smallest preemie to a full term baby. Currently serving St. Louis and Metro East area hospitals. Their gowns are offered free of charge to anyone who loses a child and would like one. 
Four Paws Sake is a non for profit 501c3 rescue who is licensed with the dept. of agriculture. We pull dogs from local animal control facilities.
Who we are: "Pound Pals is a group that helps provide free and low-cost spaying and neutering to low income families. They also assist homeless animal's medical needs."
Who we are: Our vision is to transform communities one individual at a time by inspiring people within our neighborhoods to open their minds and hearts and accept that all people should be given the opportunity to achieve his/her fullest potential and participate in and contribute to all aspects of life.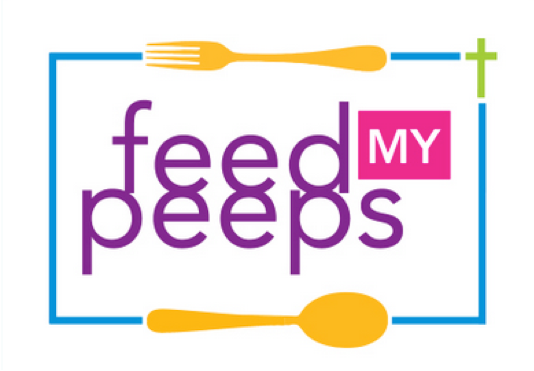 Who We Are:FEED MY PEEPS is a faith-based organization located in St. Louis, Missouri.  We pick up fresh food from private schools, restaurants, caterers, markets and local farmers. We distribute this food to numerous small, worthy groups located throughout the St. Louis Metropolitan Area.  We serve families with limited resources, soup kitchens, at risk teens, foster families, a special needs group home and our homeless friends. Sharing is Caring!
Contact Information: www.feedmypeeps.org
---
October 2015 Winner