The Best Burgers in St Louis
There's nothing like a delectable burger with melted cheese and flavorful toppings to fill an empty stomach. Restaurants in St. Louis and the surrounding area specialize in burgers and other sandwiches to satisfy your cravings. Discover establishments in the local area so you know where to go when you're hungry.
Burger 809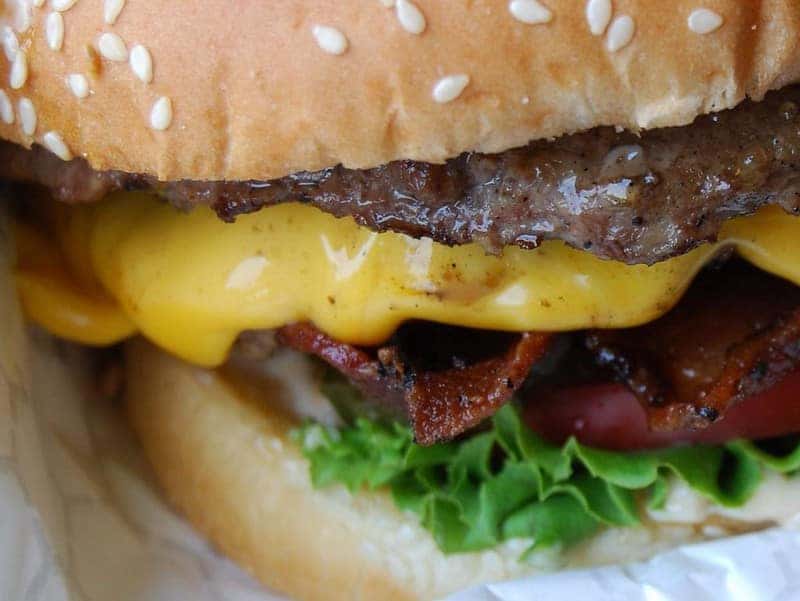 Grab a late lunch or meet up for dinner at Burger 809, where you face the challenge of choosing just one of the burgers on the menu. You can keep things simple with the classic slider, which contains Monterey jack and mozzarella cheese on a single patty. Add barbecue sauce and pickles to enjoy the West Side slider. If you'd prefer fish over beef, then the salmon burger is right for you, featuring a jalapeno and passion fruit glaze on a Hawaiian bun. Another burger that uses jalapeno spices is the B809 signature slider, or you can enjoy turkey and avocado on the Cherokee Street slider.
Request a side item with your burger to take your meal to the next level. Satisfy your daily vegetable quota with Southern greens or a house salad, or immerse yourself in more cheese with the baked macaroni and cheese. Your growling stomach is waiting for you to place an order at Burger 809 at the following location and times:
Location: 1821 Cherokee St., St. Louis.
Hours: 3 p.m. to 9 p.m. on Wednesday and Thursday, 11:30 a.m. to 9 p.m. on Friday, 11:15 a.m. to 9 p.m. on Saturday, and 11:30 a.m. to 7 p.m. on Sunday.
Baileys' Range
A visit to downtown St. Louis wouldn't be complete without a visit to Baileys' Range. If you're dining with friends, order a large serving of fried cheese curds, fried house pickles, or smoked wings to share. The menu includes a customization option for your burger, where you can choose between a pretzel or beer bun and select your own cheese and toppings.
The Wake Up burger, which contains berry and black pepper jam, may be ideal for a brunch date. Opt for the Ballpark Pretzel burger to remind you of the concession snacks at a baseball game, or stick with the steakhouse burger to taste the flavors of steak sauce and caramelized onion. Once you've taken the last bite of your sandwich, remember to dip your fries in your choice of sauce, including STL barbecue, roasted garlic aioli, and sriracha mayo, to name a few. Enter the following location in your GPS when planning your visit to Baileys Range:
Location: 920 Olive St., St. Louis.
Hours: 11 a.m. to 9 p.m. Thursday to Sunday.
Mac's Local Eats
Set Mac's Local Eats as your destination the next time you're craving a tasty burger or sandwich. On the classic burger, you can enjoy up to three patties decorated with ketchup, mustard, and cheese on a toasted bun. Up the ante with the Captain Classic burger, which contains a whopping four patties with condiments, pickles, and cheese. The Lumberjack and Half & Half options enable you to mix and match with beef and pork patties, while the Louie burger contains sauteed onions and bell peppers with garlic sauce. You can also order a vegetarian version of the burgers on the menu.
Consider ordering something sweet to conclude your meal at Mac's Local Eats. The menu features a gooey butter cupcake, an ice cream sandwich, and a brownie. Select one of the bar mocktails to help wash your food down, and grab a dog treat for your four-legged companion when you're preparing to leave the restaurant. Here's information to keep in mind when you're preparing your stomach for another burger:
Location: 5656 Oakland Ave., St. Louis.
Hours: 11 a.m. to 8 p.m. on Sunday, Wednesday, and Thursday, and 11 a.m. to 9 p.m. on Friday and Saturday.
The Golden Hoosier
The Golden Hoosier promises good food in a friendly ambiance at the main bar and lounge area. When the St. Louis weather is nice, venture outside to the campground, where the fire pit can keep you warm and the full bar can quench your thirst. The restaurant specializes in smash burgers, served with a side of rosemary parmesan fries. Check out the Hoosier burger for a patty with Thousand Island dressing and cheddar cheese. The Diablo option may capture your attention if you enjoy pepperjack cheese with tomatillo salsa.
You can opt for the simple Southside burger that features white American cheese, or switch things up with Bacon Jam burger that also includes dijonnaise and fried onion. Contemplate ordering an appetizer, such as the sweet potato fries or chips and queso dip to curb your appetite while you wait for your main dish. Besides burgers, you're welcome to have fried chicken or a grilled cheese sandwich. Here's additional information about The Golden Hoosier:
Location: 3707 S. Kingshighway, St. Louis.
Hours: 11 a.m. to 11 p.m. Monday through Thursday, 11 a.m. to 1 a.m. on Friday and Saturday, and 11 a.m. to 10 p.m. on Sunday.
Big Sky Cafe
Book a reservation at Big Sky Cafe in nearby Webster Groves for your next dinner date. The Big Blue Sky burger is a brioche bun with a beef patty, melted blue cheese, and arugula. Another burger on the menu is quinoa and lentil burger, which contains smoked mushrooms and Fontina cheese. Consider ordering a sandwich, such as the grilled salmon sandwich with blackberry barbecue glaze or the grilled cheese with roasted cauliflower and cheddar cheese, as a flavorful burger alternative.
Some of the servings at Big Sky Cafe are large enough to share with your meal companion. Ask the server about the sweet and sour Brussels sprouts or cheddar cheese macaroni if you still have room in your stomach after eating the burger. Remember the following locations and times when you're hungry:
Location: 47 S. Old Orchard, Webster Groves.
Hours: 11:30 a.m. to 9 p.m. Tuesday to Friday; 10:30 a.m. to 3 p.m. for Saturday Brunch and 4 p.m. to 9 p.m. for dinner.
Our team at AutoCenters Nissan is well-informed about the best burger joints in St. Louis, and now you are too. If there's another restaurant in the city that knows how to prepare beef patties, feel free to contact us so we can check it out.
image credit: FOOD_711AC01 by rob_rob2001 is licensed with CC BY-SA 2.0