Nissan Feeling Too Hot in the Summer and Too Cold in the Winter? AutoCenters Nissan Has the Solution
Driving your vehicle in the winter with no heat or in the summer with no air conditioning can be uncomfortable to say the least, and driving without a properly working defrost system can be downright dangerous. Don't get caught in either situation. Bring your vehicle to the automotive heating and air conditioning systems experts at AutoCenters Nissan.
We proudly offer services for all your Nissan systems at our East Edwardsville Road dealership in Wood River, and we want to help your vehicle run well, and keep you safe and comfortable, for a long time to come.
The AutoCenters Nissan service department team is your number one choice for all Nissan heating, defrost, and air conditioning service checkups, because we know the intricacies of Nissan engineering better than a general St. Louis neighborhood garage. After all, our technicians are trained and certified by the carmaker to know Nissan models better than anyone else.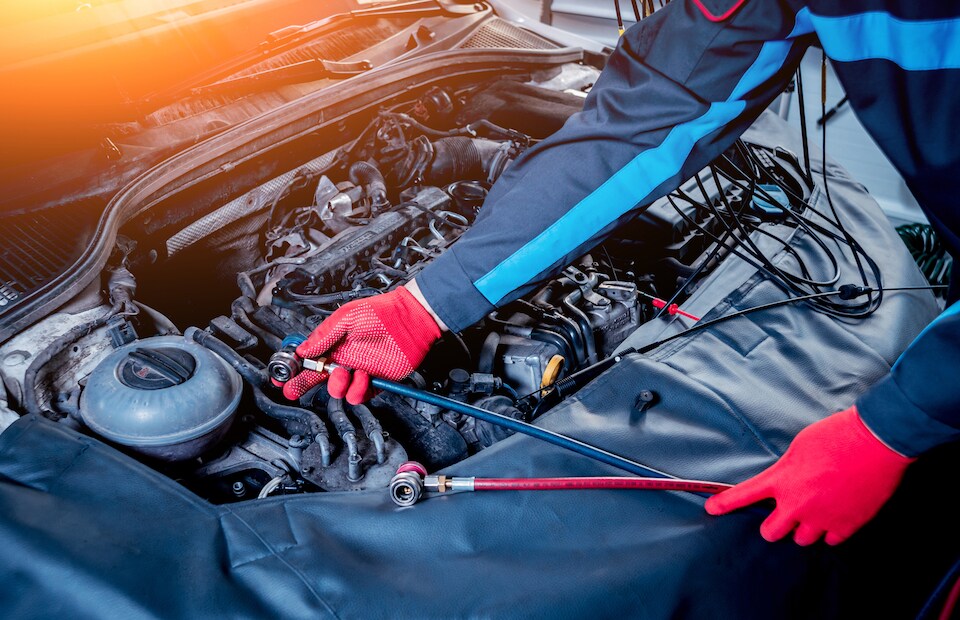 Whether it's time for a routine oil change or tire rotation, or you think your heating and air system could use some attention and TLC, we can help. We only use genuine manufacturer parts in all our repairs and replacements, or parts that are recommended specifically by Nissan for their vehicles, which means you can count on us to deliver exactly what your model needs to run great.
Plus, we make it easier than ever to get your vehicle serviced with us, thanks to convenient, online appointment scheduling available through our website. You tell us the date and time that works for you, and we'll do our best to accommodate your busy to-do list.
Schedule your appointment with our service techs soon and let's work together to keep all the essential parts of your Nissan working well.