All Your Auto Service & Car Repair Related Questions Answered
"What Does that Light Mean?" And Other Frequently Asked Vehicle Service Questions
Servicing your car, truck or SUV might be something you think about infrequently. This make sense: we are so busy that it is a task that often falls to the wayside until something goes wrong. By preventing vehicle problems before they start, however, you can extend the life and performance of your car.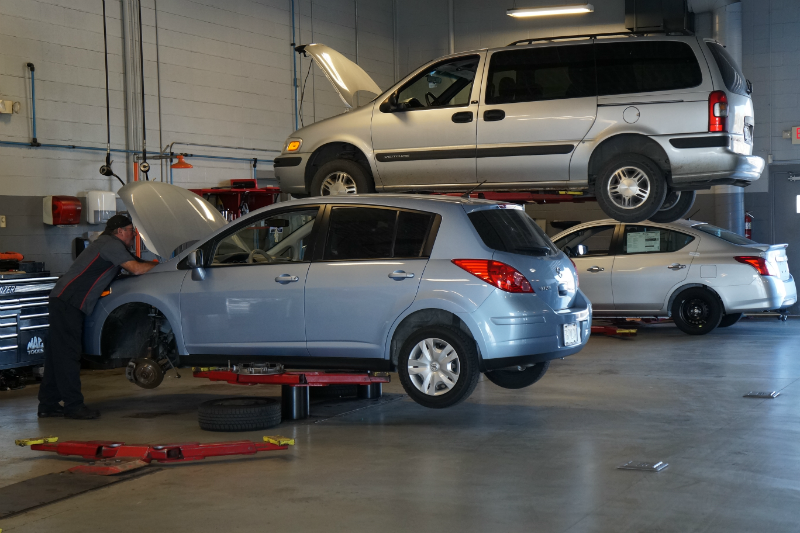 What are some of the questions we hear most often in our service center? Here are a few:  
What is the maintenance schedule for my Nissan model?
What does the "check engine" light really mean?
How frequently should I get my oil changed?
Does it really matter where I have my car serviced?
How can I avoid draining my car's battery?
How much pressure should I fill my tires with?
What do I do if I get a flat tire?
Let's look at the answers to these questions.
FAQs About Auto Maintenance: