2021 Nissan Rogue Crossover: Available Now To St. Louis Area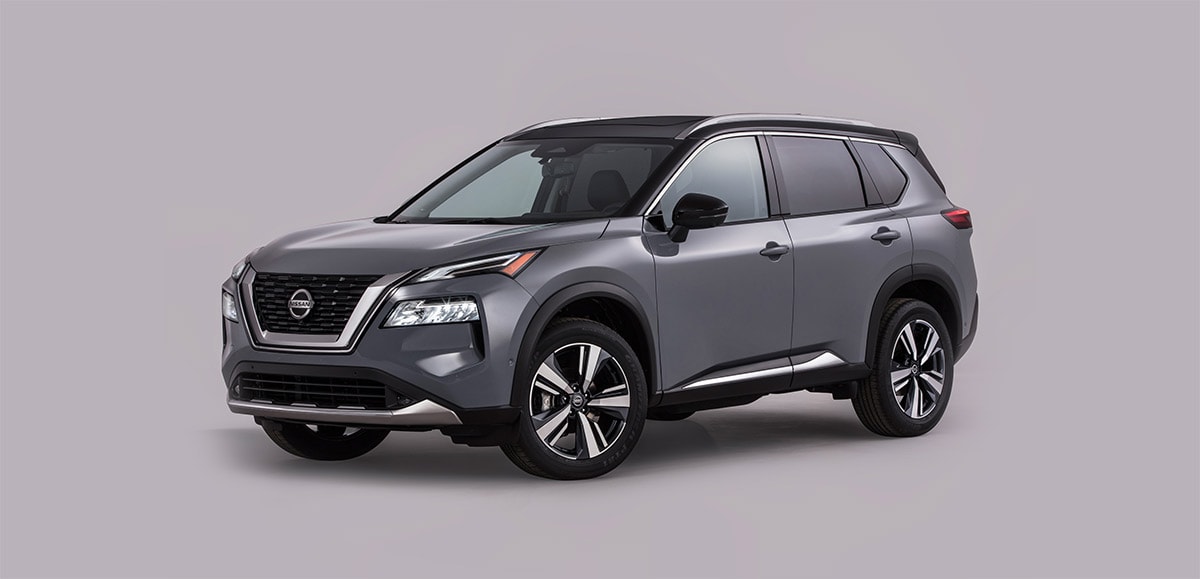 The Popular Nissan Rogue SUV Gets a Major Redesign for 2021
Since 2008, the Nissan Rogue has been the go-to choice for St. Louis drivers who make safety, style, and reliability a priority for their daily drives. A comfortable, compact SUV with four doors and seating for five, the Rogue models we have in stock at AutoCenters Nissan in Wood River, IL practically recommend themselves.
Whether you've been a fan of the Rogue crossover for a decade or just a little while, or even if you're just considering your first one right now, we have exciting news for you. This perennial favorite launches its third outstanding generation with a stark redesign in 2021, and it exceeds expectations for style, features, power, and more.
What's New for the 2021 Nissan Rogue SUV?
The first thing longtime fans of the Rogue will notice about the 2021 model is its eye-catching new exterior design. The frontend gets a slightly squared off appearance, giving the entire SUV an appealing, boxy style. Add in a range of LED lighting elements, and the 2021 Rogue gets attention wherever it goes.
Slip inside the 2021 model and the stunning, new interior redesign is the next thing that grabs your attention. Engineered with new features that reduce noise and crafted with a long list of standard amenities for safety and comfort, the new Rogue promises to deliver a ride that's smooth, quiet, and connected.
Power and Construction for the 2021 Nissan Rogue
Take the 2021 Nissan Rogue out on the open road, and you may notice a slight shift in both power and handling. While the engine under the hood continues to be the same 2.5-liter four-cylinder engine that the previous generation offered, the bump in power is a noticeable change.
The new Rogue delivers a robust 181 horsepower and 181 pound-feet of torque, compared to the previous model's 170 horsepower and 175 pound-feet of torque. Additionally, the overall feel of driving a Rogue is different, thanks to a new combination of aluminum and high-strength steel in the frame construction, which leads to a 100-pound reduction in overall weight and a smoother handling all around.
2021 Nissan Rogue Trim Levels
Ready for more great news surrounding the 2021 Rogue redesign? How about more features standard and an extra trim level to choose from? This model has both. For 2021, Nissan has added an all-new, top-of-the-line trim level option, which joins the lineup to give St. Louis drivers range of four trims to get to know, up from three in the previous year. The current lineup now includes:
2021 Nissan Rogue S
2021 Nissan Rogue SV
2021 Nissan Rogue SL
2021 Nissan Rogue Platinum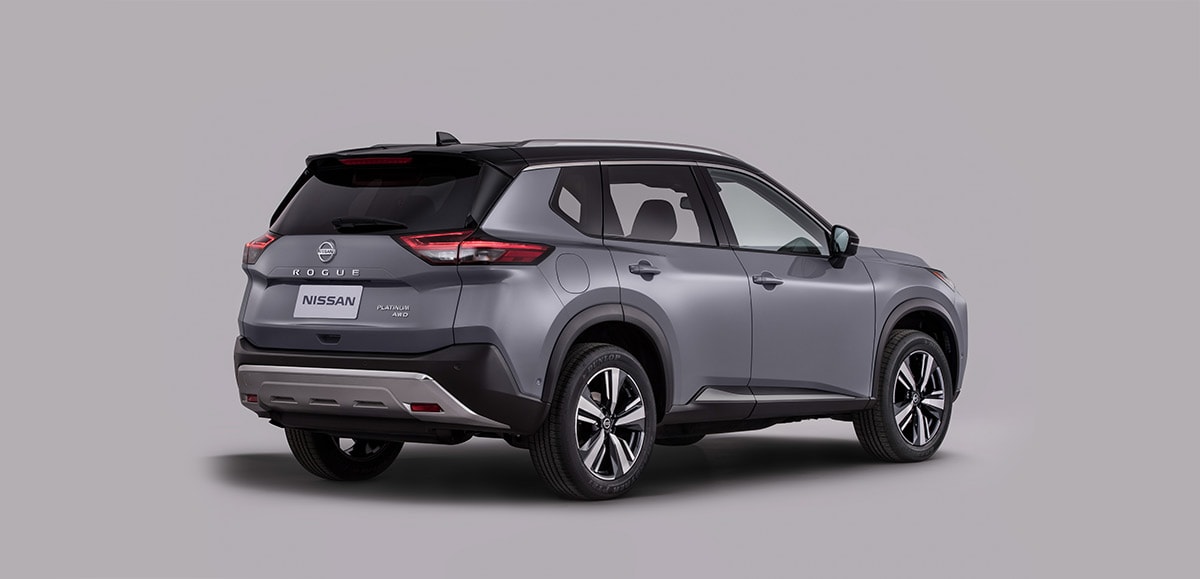 Nissan Rogue Technology & Features
Standard and Optional Features
With a complete roster of amenities for safety, comfort, and connectivity available for this SUV, selecting the perfect one for your needs has never been easier. Moving up trim levels can help you equip your vehicle with such things as heated rear seats, wireless device charging, navigation, a premium brand sound system, and much more.
But the good news is, you don't have to move up in trims to get a comprehensive list of great features, because the new 2021 model has an unbeatable collection of standard features on every trim. This list includes:
Automatic emergency braking
Pedestrian detection
Rear-cross traffic alert
Blind-spot monitoring
Lane departure warning
Automatic high beams
Cavernous rear cargo hold for larger objects and innovative interior storage solutions for smaller objects
Apple CarPlay and Android Auto
Touchscreen interface
Meet the Nissan Rogue in Wood River
The AutoCenters Nissan team is excited to meet the redesigned 2021 Rogue and we're proud to be your local home for this versatile model. When you're ready to upgrade your 2021 road trips and commutes with the new, third generation Nissan Rogue, reach out to our sales team to learn more and to arrange your test drive.