As the weather warms up, getting outdoors and into the sunlight is often a priority. After being indoors and sheltered from the elements all winter, it might be hard to decide how to spend your outdoor time. Where should you go? That depends on whether you want something casual and relaxing or whether you're up for an athletic challenge. Luckily, River City has something for everyone. Read on to learn about Autocenters Nissan's suggestions for the top summer outdoor activities in St. Louis.
Cliff Cave County Park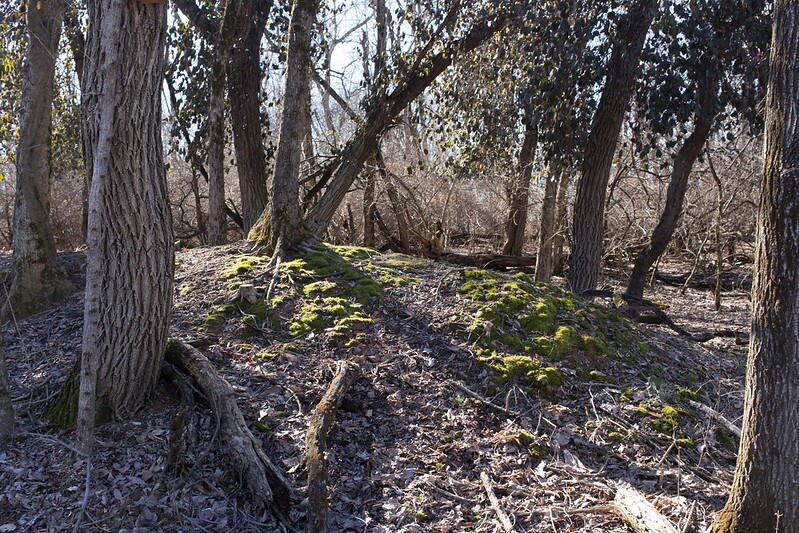 Cliff Cave County Park is a phenomenal destination whether you want to reconnect with nature, get some exercise, or help the kids learn more about the world. Whether you want to stroll the trails or go fishing in the Mississippi, this is the spot to do it. The 7.1-mile Mississippi Greenway Trail is flat and fairly easy for those ready for a moderate walk. Although there are shaded areas throughout the pathway, be sure to wear sunscreen as it's in the open air. Once you hit the big loop, you commit to either walking the entirety or turning around.
Cliff Cave Park has shelter areas ideal for small family gatherings or quick picnics with friends out in the open. A year-round bathroom is available for park guests, and smaller trails lead walkers right to some gorgeous views of the Mississippi River. The River Bluff Trail, Earthen Treadway, and Spring Valley Trail are just over a mile each and are great for a quick morning stroll. Anglers can spend hours fishing the waters and enjoying the scenery. 
Cliff Cave Park is at 806 Cliff Cave Road right here in St. Louis. The park opens at 8 a.m. and remains open until half an hour after sunset. For more information, including fishing policies, park rules and regulations, and permits, call 314-615-4386.
Elephant Rocks State Park
Elephant Rock State Park, located in southeast Missouri, is named for its giant elephant-shaped boulders. The elephant rocks were formed from 1.5-billion-year-old granite and sit end-to-end like a train. An enjoyable outdoor destination for history buffs and kids alike, the rocks are best seen from Braille Trail, a route specifically designed to be accessible for guests with visual and physical disabilities. The trail winds through the central rock formation and provides a thoughtful and up-close perspective. Plan your trip and bring along a picnic basket so that you can enjoy a meal at one of the inviting picnic tables scattered throughout the area.
Elephant Rocks State Park is in Belleview. It opens year-round at 8 a.m., and closing time varies according to the season. Check the website for details. For more information, call the park office at 573-546-3454.
Grant's Farm
Grant's Farm is one of St. Louis's most iconic places. This destination is well known among locals and has been the Busch Family home since 1903. In keeping with tradition, entrance to the farm is free, but guests should consider purchasing a parking ticket before arriving. Tickets range from $15 to $45 and can sell out quickly. Prices vary depending on the day, and the parking lot closes before the farm. 
Once on the farm, you'll find many activities to choose from. Animal lovers will enjoy the Clydesdale Close-Up Tour. During this experience, guests pet and take pictures with these majestic creatures and learn about how the handlers care for each horse. The tour is 75 minutes long and is ideal for individuals seven years and older. To learn about the family estate home and explore the inside and outside of Grant's Cabin, take an open bus tour. You'll even be able to hand-feed some animals in Deer Park. 
Little ones will appreciate a behind-the-scenes look during the Animal Encounters Tour. After a tram ride, participants stop at the Zoo Barn and can interact with animals, including reptiles, cows, and yaks. 
You'll find Grant's Farm at 10501 Gravois Road. The park typically opens at 9 a.m., but hours and events vary by season, so check the online calendar for updated details. For more information or to learn about hosting your next special event at Grant's, call 314-843-1700. 
St. Louis Zoological Park
A list of outdoor summer activities would not be complete if it didn't include the St. Louis Zoological Park. Accredited by the Association of Zoos and Aquariums, the St. Louis Zoo leads in animal research and conservation efforts. It's home to over 14,000 animals and features education programs to help inform the community and support worldwide efforts to help the environment. 
Some favorite animals to visit include the grizzly bear, the green anaconda, king cobra, the pig-nosed turtle, herons, flamingos, the white ibis, the snowy egret, the king penguin, and the red panda. While visiting, consider participating in one of the paid attractions. The future paleontologist in your life will love the Dinoroarus experience. The area features both animatronics and life-size recreations of these immense creatures. You can see a life-size triceratops and a 12-foot-tall T-Rex. Then go by the magnetic wall and build your own dinosaur. 
The zoo is at 1 Government Drive. Zoo hours are typically 8 a.m. to 5 p.m. but vary with the season. Entrance to the zoo is free, but some experiences are pay-to-participate. Prices range from $2 per person to $7.95 per person. Check the website for updates and a list of available attractions. For more information or to learn about special events, call 314-781-0900.
So there you have it. AutoCenters Nissan has enjoyed sharing with you our list of the top outdoor summer activities in St. Louis, Missouri. Whether you're looking for a laid-back time in the sun or want something to challenge your athletic abilities, you'll find the perfect outdoor experience for enjoying the great outdoors. 
What do you think of our list? Did we miss your favorite location for reconnecting with nature and getting some fresh air? If we did, please let us know. Leave us a message to share your thoughts, and we'll be happy to check out your idea. You might even find your suggestion featured on our list. Meanwhile, check out our new inventory of vehicles to help you get to your outdoor destination in style. 
Cliff Cave Park
 by 
Paul Sableman
 is licensed with 
CC BY 2.0