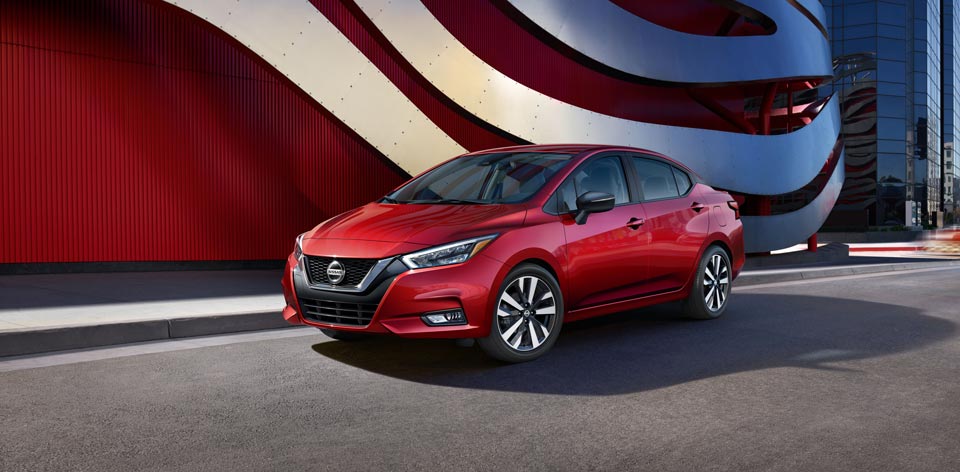 Drivers throughout the St. Louis area count on AutoCenters Nissan in Wood River and our outstanding collection of brand-new SUVs, cars, and trucks. We stock our inventory with a full lineup of brand-new vehicles from the world-renowned engineers at Nissan, and we're proud to be your home for the latest and greatest models and features Nissan has to offer.
If you're in search of a versatile and easy-to-drive subcompact car, allow our team to introduce you to the newest Nissan Versa. This entry-level car, which is accessible for a wide variety of vehicle-shopping budgets, is comfortable, attractive, and it's winning rave reviews from automotive experts and drivers alike.
Available in a nice assortment of trim levels, the Nissan Versa is a highly configurable car that you can get with as many, or as few, features as you want, depending on your personal preference.
In fact, the latest version, the 2020 Nissan Versa, which is redesigned and better than ever, has been named a Best Buy vehicle by the pros at Consumer Guide.
Consumer Guide expert reviewers chose our small car to recommend because of its stylish exterior redesign for 2020, as well as its comprehensive list of advanced safety features that come standard on every model.
Not only that, but the 2020 Nissan Versa joins other Nissan models getting this award. The Nissan Rogue SUV and Nissan Rogue Sport crossover were both also recognized as best buy vehicles for consumers in 2020.
You can meet and test drive all three of these great vehicles in person by visiting us on East Edwardsville Road. Our expert sales team can introduce you to all award-winning Nissan vehicles, and help you choose the best one for your family. See firsthand why Nissan engineering is tops all around the world, both with the people who drive them and with the experts who review them.