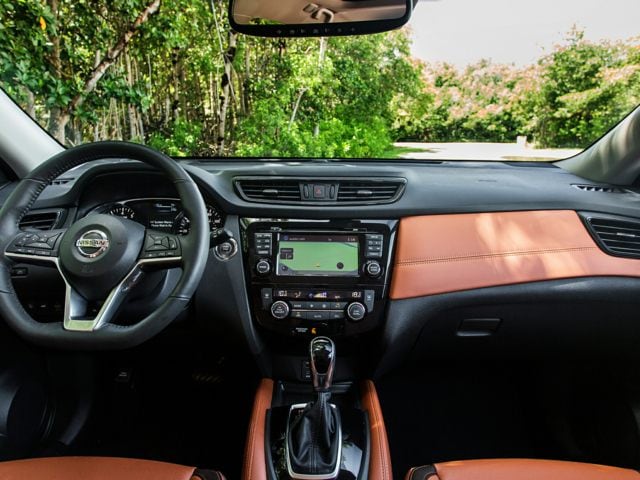 When it comes to the new lineup of Nissan SUVs near St. Louis, it's easy to choose this brand--but hard to choose just one new crossover. From tiny and spirited subcompacts to musclebound off-road-ready 4x4s, there's something for everyone.
Two of the most popular options, though, sit right in the middle of the lineup:
The 2019 Nissan Rogue, a compact, and the 2018 Nissan Murano, a midsize.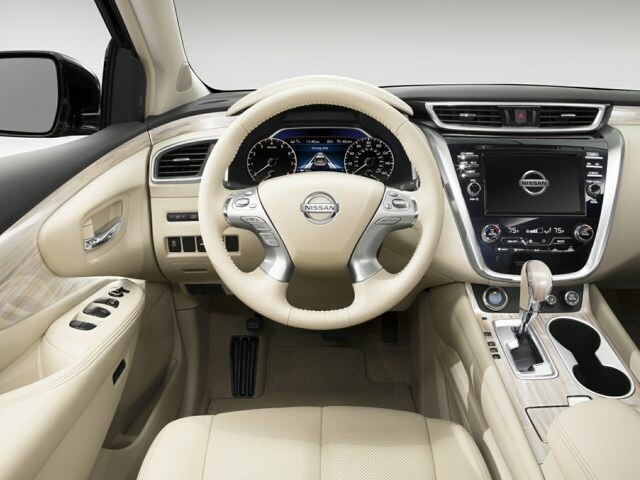 Since the Rogue deleted its third-row option for last year, these two SUVs are more similar than ever on paper:
Both are affordable options for families
Both offer all-wheel drive as an option
Both give up more than 65 cubic feet of total cargo room
Both are designed with iconic Nissan styling
Similarities aside, there's plenty to separate these two crossovers. Both offer distinct features and unique options tailored to the preferences of different drivers near St. Louis. Compare the two here to see how:
Interior Features: Rogue vs Murano
The roomier and swankier 2018 Nissan Murano interior is a lot more luxurious than the lower-priced Rogue. Top-tier Murano SUVs deliver a cabin experience that's on-par with some luxury crossovers. The Rogue can't quite compete with that level of premium feature availability, but it's tech-savvy and well-connected interior makes it a great option for St. Louis shoppers who want to stay in the know when they're on the go.
Performance Features: Rogue vs Murano
Rogue's standard 2.5-liter engine is good for 170 horsepower and 175 pound-feet of torque
Murano's standard 3.5-liter V-6 engine is good for 260 horsepower and 240 pound-feet of torque
The 2019 Rogue sees 29 mpg combined compared to the Murano's 24 mpg combined
The Rogue offers a Hybrid variant--the Murano doesn't
The Nissan Rogue's heavy emphasis on fuel economy and lightweight performance makes it a clear contender for great commuter SUV. The Murano's impressive standard V6 engine is better for shoppers who want more pulling power (1,500-pound towing capacity), but wouldn't make for an ideal daily driver for those longer drives to and from work.
Safety Features: Rogue vs Murano
This one, there is no competition: because the 2019 Rogue and the 2018 Murano are both committed to safety and security through intelligent design, advanced engineering, driver-assistance features, and smarter cameras.
Shop new Nissan SUV inventory for sale at our St. Louis-area dealership to learn more about these two crossovers, and find the one that fits you best.