While we weren't expecting to be able to say this for another few weeks, we're excited to announce:
The 2017 Nissan Rogue Sport is now available at AutoCenters Nissan!
We accepted our first delivery just the other day, but they're sure to go fast as St. Louis-area drivers sprint to our showroom. Because whether you're just hearing about Nissan's all-new compact utility vehicle, or you've been following updates since its debut at the latest Detroit Auto Show, you won't want to miss a thing about this stunning new option.

The release date for the 2017 Rogue Sport was roughly "springtime", but AutoCenters Nissan has already begun to stock these new CUVs.
And if you think the Rogue Sport might be just what you've been looking for, you'll want to brush up on new model specs, pricing, engine options, features, and model trims, to see which new Rogue Sport is going to be right for you.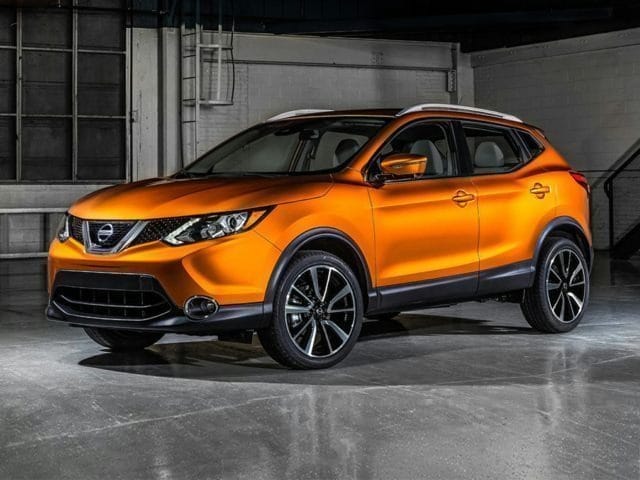 Five Things You Need to Know
Before you buy or lease a new 2017 Rogue Sport, check out some of the main benefits, features, or upgrades that this small SUV offers.
It's Smaller Than the Classic Rogue
They share a name, a platform, and a lot of similar mistakes, but take a look at these two crossovers side-by-side, and you'll notice the difference that Rogue Sport's 12.1-inch-shorter length makes.
It Has a Surprising Amount of Cargo Room
61.1 cubic feet of cargo room, in fact. And thanks to Nissan's Divide-N-Hide system, you can customize the flexible storage area to fit to whatever you need it to do.
It Offers a Great Range of Available Safety Features

The Rogue Sport offers optional safety features and driver-assist systems--including adaptive cruise control, automatic emergency braking, and lane departure warning--on the top-of-the-line SL trim, making your St. Louis commute as secure and confident as it is comfortable and fun.
Rogue Sport Has Available All-Wheel Drive
Don't worry about capability--although some subcompact crossovers/CUVs only offer their models in a front-wheel-drive configuration, the new Rogue Sport does offer Intelligent All-Wheel Drive as an option on S, SV, and SL trim levels.
It's an Incredible Value for the Price
Starting at under $21,500, the new 2017 Rogue Sport S is a great value for budget-conscious buyers, and is affordable enough even for students and first-time buyers. Even the well-equipped and feature-packed 2017 Rogue Sport SV stays under the $25,000-dollar mark.

The best part? It's for sale today at AutoCenters Nissan, serving the greater St. Louis area--browse new inventory to see available 2017 Rogue Sport models, or contact us to custom-order your new CUV if you don't see the perfect vehicle in stock today.