Auto Parts & Service Wood River, IL - AutoCenters Nissan
The dedicated team at AutoCenters Nissan is available to provide the auto parts and service options that Wood River, IL area drivers needs to keep their vehicles running at peak performance. Whether you're a Wood River, IL driver looking for an oil change on a Nissan Pathfinder or new brakes on a Nissan Altima, our hardworking auto parts and service teams are ready to help. Nissan vehicles are designed to function at the highest level of performance with Nissan parts. We don't trust your Nissan to off-brand or "mystery" parts like some chain stores or Mom N' Pop operations might. Come to AutoCenters Nissan for auto parts and service that you can trust.
Only Trust Nissan Auto Parts in Your Vehicle
It doesn't matter if you're a Wood River, IL driver looking for new tires, batteries, brake parts, engine parts or transmission parts, the dedicated parts department at AutoCenters Nissan is available to get the parts that your vehicle needs. Our parts department has access to Nissan's full catalog of parts and we're giving that access to every Wood River, IL Nissan driver. Any Wood River, IL area Nissan owner looking for new parts can use our easy-to-fill-out order form to get the new parts necessary to keep their car, truck or SUV running smoothly. Our team is also able to offer expert level advice on a wide range of Nissan parts-related issues.
Battery issues. Electrical issues can be tough to diagnose, but our technicians have the knowledge to keep your electrical system functioning properly.
Tire issues. Our team is able to find the correct tires to keep your Nissan rolling through the Wood River, IL area.
Brake issues. Brakes are your most important safety feature and the AutoCenters Nissan parts team can help keep your brakes functioning properly.
Get Nissan Auto Service Today
The service team at AutoCenters Nissan makes an effort to put our customers first. Nothing is more important to us than seeing your Wood River, IL area Nissan get the service it needs. Whether you need a simple oil change on your Nissan Frontier or complete transmission service on a Nissan Sentra. Our team has over 100 years combined auto service experience and are ready to put it to work for the Wood River, IL area. In addition to our commitment to our customers and our experience, we're also one of the few auto service centers certified to service Nissan GTR models. The auto service team at AutoCenters Nissan is capable of offering a complete menu of services to the Wood River, IL area.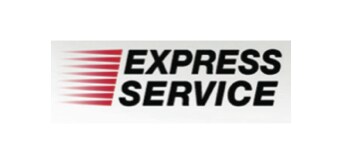 Brake Fluid Exchange Service
Coolant Exchange Service
Wheel Alignment Service
Tire Rotation and Balance Service
Brake Services
Oil Change and Filter Service
A/C Services
Contact Our Auto Parts and Service Teams
Ordering parts or setting an auto service appointment has never been simpler for Wood River, IL Nissan drivers than it is right now. Wood River, IL area customers can order parts and schedule service through the AutoCenters Nissan website. Get in contact with our team through our website, by phone or visit our Nissan dealership location to get more information on Nissan parts and service.